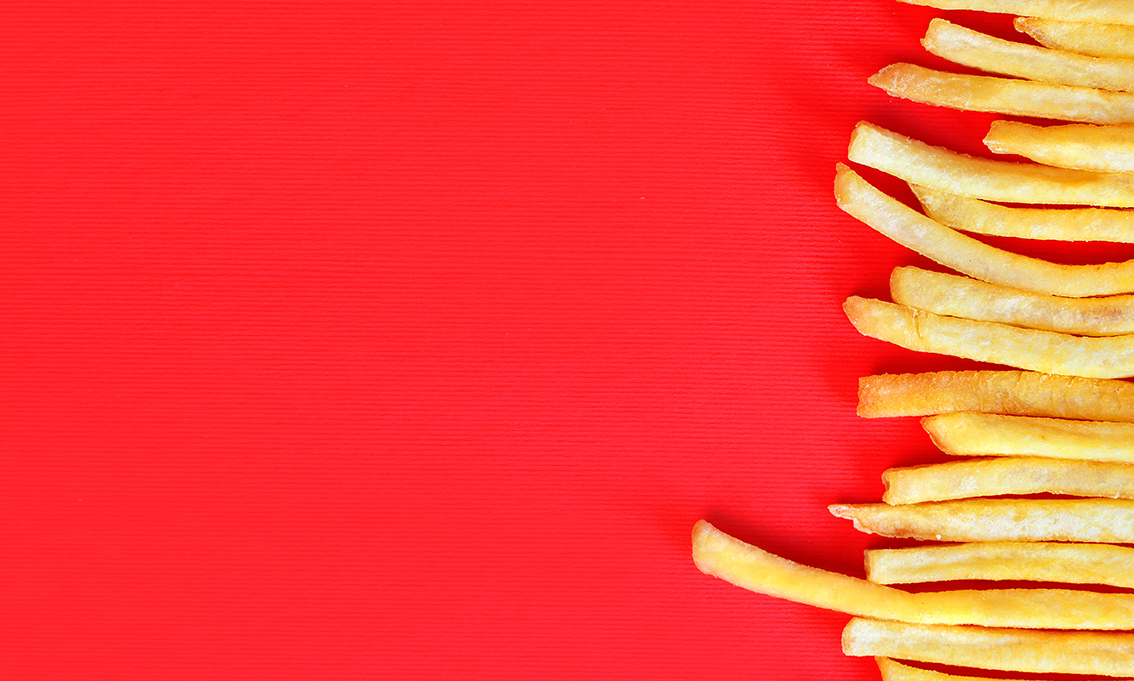 Accounting Software for the Wendy's® System
Sage Intacct Cloud Accounting Software for the Wendy's® System: A Recipe For Success with Tablespoon
Ready to Modernize Your Financial Operations?
Watch How Tablespoon Serves Wendy's® Franchisees
Tablespoon's consultants and CPAs have unparalleled experience in the restaurant industry. The restaurant business has a unique set of challenges and opportunities. It's crucial to partner with a firm that knows your specific challenges.
Play video
We are proud to sponsor the Wendy's® Franchise Association to show how franchise owners can save money on accounting costs, gain visibility into store performance, and grow their businesses with Sage Intacct.
With Sage Intacct from Tablespoon, you'll gain:
Real-time actionable insights on dashboards
Faster reporting and consolidations
Time savings with technology integrations
Less manual work
Faster month-end close
Learn More
How We've Helped Wendy's® Franchisees
Sage Intacct equips restaurant and hospitality groups with a best-in-class dynamic multi-entity environment. The cloud-based solution helps restaurants of all types get the precise business insights they need, faster and more efficiently.
Don't take our word for it, here are some recent results from Mountain West Wendy's Group.

Faster Month-End Close: 123% Faster
Before implementing Sage Intacct, it took up to three weeks to do the month-end close. This was due to all of the manual data entry and Excel spreadsheet required; now on Sage Intacct, Mountain West Wendy's Group completes their close process within 5 to 7 days.
❝
"Closing the books faster is huge for us. Once accounting is done entering everything into Sage Intacct, it's done. We are saving so much time every month," says Donna Strasrypka, Accounting/Office Manager at Mountain West Wendy's Group. Read the full case study >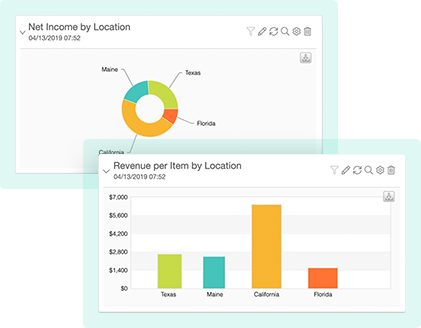 Real-Time Reporting & Dashboards
The pandemic was challenging for many restaurant groups – from staffing challenges and inflation to limited indoor dining options, many restaurants struggled. By providing the field with access to real-time dashboards, operators can better manage costs and evaluate store performance, all from the accounting system of record.
❝
"Now with Sage Intacct, we import sales daily. It has vastly improved our financial health accuracy, as well as provide more insight. District Managers can easily run a middle of the month report in Sage Intacct and see the information they need," says Donna Strasrypka, Accounting/Office Manager at Mountain West Wendy's Group. Read the full case study >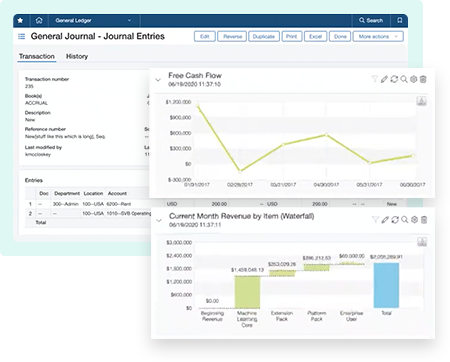 Multi Entity Support
Sage Intacct provides a sophisticated multi-dimensional general ledger, enables restaurants to streamline their chart of accounts, and get richer information. Implementing Sage Intacct gives restaurant operators visibility across and into multiple entities, locations, and brands at the push of a button.
❝
"Managers move stores all the time. It isn't uncommon to shift territories. Especially now as there is a nationwide hiring crisis. Tablespoon built reports that are easy to transfer as our managers move around. It is nice having an accounting system that is so user friendly," says Donna Strasrypka, Accounting/Office Manager at Mountain West Wendy's Group. Read the full case study >